THE PRECISION RIFLE COMPONENTS TEAM
Our ongoing mission is to support the growth of the precision rifle  community. From assisting local match directors to aiding manufacturers with new product development, Precision Rifle Components is more than a simple content aggregator.
IT ALL BEGAN WITH A NOTEPAD SKETCH: THE PRECISION RIFLE COMPONENTS ORIGIN STORY
An engineer, a machinist, and a marketing guy walk into a bar…
The three of us had been helping a prominent firearm manufacturer take their first steps into the precision bolt action rifle market. While this organization had long been intimately familiar with the world of high performance gas guns, the PRS market still remained somewhat of an enigma for them. What was soon to become the Precision Rifle Components team was tasked with putting together the CAD drawings needed to get their new chassis project off the ground.
The chassis design project came to a successful conclusion in December of 2018. Two of us had recently left our day jobs in the firearm industry to pursue other career opportunities, but we still wanted to do our part to help continue to support the precision rifle community. We grabbed a couple bar stools at a local bowling alley and started hashing out a few product design ideas of our own. A few cocktails and a napkin sketch or two later, and the basic concept and design of the DOPE Roller was well underway.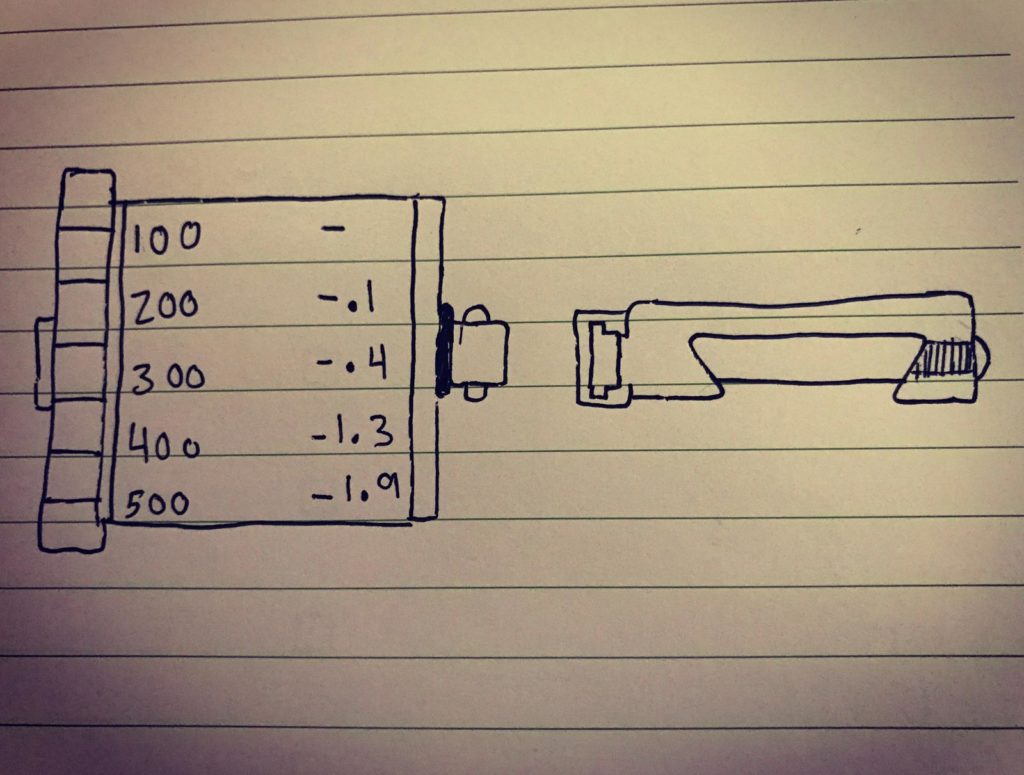 THE PRECISION RIFLE COMPONENTS CREATORS
THESE ARE THE GUYS WHO KEEP THIS PROJECT GOING
After spending a half dozen years as a grunt in the Marine Corps and passing some time in a handful of exotic sandy locales, Josh decided to pursue a career of sales and marketing in the firearm industry. Upon completing his undergraduate degree he left for Arizona to work as the Sales and Marketing Director for Glockmeister.
In 2012 Josh returned to Wisconsin to pursue his MBA, assuming a Marketing Director position at Criterion Barrels Inc. for the next six years. During his tenure at Criterion, Josh was responsible for managing the sales, marketing, and customer service departments for Criterion's retail product line and OEM services. This opportunity allowed Josh to develop a wide range of career skills and build an intimate familiarity with a variety of unique rifle designs. He was also offered an introduction to marksmanship disciplines including F-Class, High Power, CMP Games events, 3-Gun, and PRS competition.
A Mechanical Engineer by trade, Steve Bothe has extensive experience in the field of aerospace component manufacturing.
Although he has the least amount of experience in the firearm industry, Steve has spent more time competing in PRS events than the other two shooters combined!
A long-time competitor in the Wisconsin Precision Rifle Steel Challenge, Border Wars Matches, and PRS Regional Events, Steve has an undying affinity for all things Accuracy International.
Steve serves as our resident Mad Scientist and Product Design Specialist. Once we have the internal resources available to start pumping out a wide selection of precision rifle components, you'll be seeing some pretty interesting things coming out of this group due in no small part to Steve's creativity and ingenuity.
An accomplished machinist with experience working in a number of different Wisconsin-based job shops, Josh Yehle played an essential role in the production of tens of thousands of match-grade precision rifle barrels while working in the Criterion Barrels turning department.
Josh was introduced to PRS and F-Class competition through his position at Criterion Barrels, teaming up with (the other) Josh and Steve after shooting a few Wisconsin Precision Rifle Steel Challenge matches in 2018.
With a remarkable skill set that allows him to fabricate just about anything from a block of bar stock material. Josh provides OEM services to Precision Rifle Components through his current position at Techni-Turn Inc. This Wisconsin-based manufacturer that provides CNC Precision Turning Services and Machined Components to a number of top firearm industry manufacturers.
We're shooters, just like you. We spent decades pouring most of our disposable income into purchasing precision rifle components from manufacturers and retailers across the firearm industry. Our goal is to create a positive experience for shooters using our products and viewing our component reviews. We actively encourage feedback and discussion regarding all things firearm-related, and will do everything we can to help build positive relationships between ourselves, our customers, and other organizations in the firearm industry.
Over the last few years the firearm industry has been increasingly coming under fire by politicians, celebrities, media personalities, tech companies, and other key influencers across the country. Calls for bans, infringement on personal rights, and further push for regulation have been largely driven by ignorance regarding responsible firearm use and function. One of the primary goals of Precision Rifle Components is to provide a positive educational environment for both current shooters and non-shooters who are interested in learning more about precision rifle marksmanship.
Precision Rifle Components is our way to help give back to the firearm community. In that regard we're more than happy to offer white glove customer service and support for a variety of products, as well as providing a number of discount opportunities for firearm industry representatives, law enforcement officers, firearm instructors, and military personnel (veterans, active duty, reservists, National Guardsman, etc.) who support the Second Amendment.
All we ask in return for these discounts is that each of these customers does their best to give back to the local firearm community. Serve as a Range Officer for your local matches, teach a Hunter's Safety class, or offer up an afternoon to volunteer at a Project Appleseed event. Do your part to help improve the perception non-shooters hold toward the legal possession and responsible use of firearms.
SPONSORSHIP OPPORTUNITIES
We're an extraordinarily small company, so our sponsorship dollars are extremely limited. That said, a portion of every Precision Rifle Components purchase made will serve to help raise funds to grow our sponsorship budget. We're more than happy to explore the possibility of match and shooter sponsorship should we have the resources available to accommodate one. Feel free to forward any sponsorship inquiries to Josh Buege at josh@precisionriflecomponents.com.
THESE ARE THE GUYS THAT PRODUCE ORIGINAL ARTICLES, REVIEWS, AND VIDEOS
Read up on the latest precision rifle news from shooters across the firearm industry. These guys produce original content showcasing their rifle builds, precision rifle components, optics, accessories, ammunition, shooting techniques, educational resources, and more! Get the latest scoop from our content contributors on PRS, Service Rifle, 3-Gun, and F-Class subject matter. If you would like to help provide assistance in creating original content and precision rifle component reviews, we welcome your feedback. Feel free to email us to sign up to become a content contributor!